The Bab-e-Pakistan is a national monument in Lahore, Pakistan which is being built on the site of one of the major refugee camps which operated in the aftermath of Partition of India.The monument is located in Lahore and the plan was originally conceived under the military regime of Zia-UL-Haq. Subsequent political tussles couldn't materialize its construction in time and the project is still in process at the moment.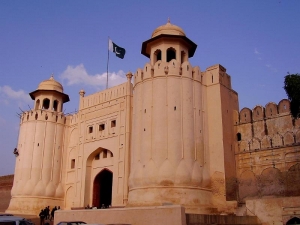 Minar-e-Pakistan is a public monument located in Iqbal Park in Lahore, Pakistan. The tower was constructed during the 1960s on the site where, on 23 March 1940, the All-India Muslim League passed the Lahore Resolution, the first official call for a separate homeland for the Muslims living in the South Asia, in accordance with the two nation theory.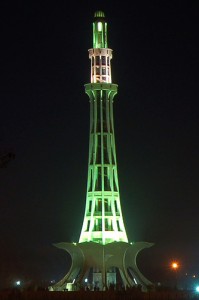 The Pakistan Monument in Islamabad, Pakistan, is a national monument representing the nation's four provinces and three territories. After a competition among many renowned architects, Arif Masood's plan was selected for the final design.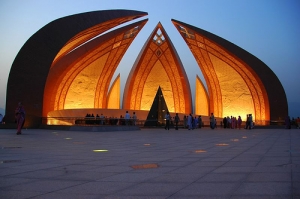 Makli Hill or Graveyard  also called as City of silence is one of the largest necropolises in the world, with a diameter of approximately 8 km. It lies approx. 98 km east of Karachi and is the burial place of some 125,000 local rulers, Sufi saints and others.The major attractions of the site are the unique engraved inscriptions on the graves. It is one of the most stunning archaeological sites in Pakistan, covering an area of approximately 15 square kilometers.
Takht e babri also called as throne of mughal emperor babar. Here is a stone made throne. Its is made by engraving a structure of a throne on the big rock which included a few stairs and a flat platform on which Emperor Babar used to stand and give instruction to his army men. it is situated in District Chakwal. in a beautiful visiting place Kalar Kahar
It is also said that Emperor Babar used to spend a lot of time at this spot doing meditation.
Facebook Users(Dostiplace)
comments